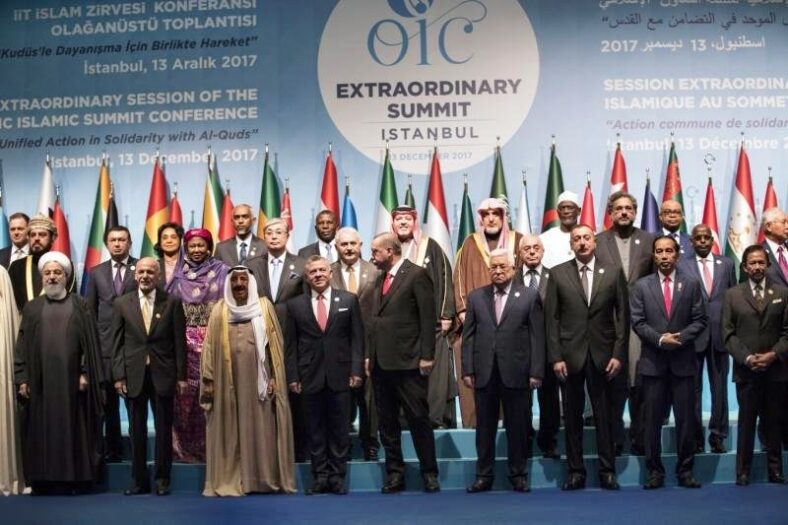 In the ongoing session on Friday emphasizing on unity of Muslim world in addressing Islamophobia for peace and development, The two day 47th session of 57-membeOrganisation of Islamic Cooperation's (OIC's) Council of Foreign Ministers (CFM) meeting began .
Niger President Mahamadou Issouifou inaugurated the OIC's foreign ministers meet while OIC Secretary General Dr Yousef Al-Othaimeen addressed the opening ceremony held at Mahatma Gandhi International conference centre in the Niger capital here.
In two days, the Foreign ministers of OIC countries will discuss wide range of issues specially the situation of Muslim minorities and communities in non-member states that includes crisis of Myanmar origin Rohingya minority Muslims, who have been forcibly displaced to Bangladesh following a military crackdown in Rakhine three years back.
During the inaugural session, on behalf of UAE's foreign minister, UAE's Minister of State for International Cooperation Reem Bint Ebrahim handed over the CMF presidency to Niger foreign minister Ibrahim Yacoubou.
After the inaugural ceremony, the head of delegations of OIC member states are scheduled to deliver their speeches on various multilateral issues related to the Muslim world while it is expected that the foreign ministers will elect the next OIC secretary general later today or tomorrow.
During the technical sessions, the OIC foreign ministers will also discuss how to assist Gambia with its the Rohingya genocide case filed with the International Court of Justice (ICJ) along with other issues concerning the Muslim world like Palestinian cause, fight against violence, extremism and terrorism, Islamophobia and religious defamation.
Bangladesh foreign minister Dr AK Abdul Momen was scheduled to attend the CMF in person, but he got positive for coronavirus while undergoing the Covid-19 test in Dhaka one day before flying to Niger.
However, in absence of the foreign minister, Ambassador to Saudi Arabia Dr Mohammad Javed Patwary, who is also Bangladesh Permanent Representative to OIC, is leading the Bangladesh delegation also comprised with Director General of International Organization (IO) of the foreign ministry Wahida Ahmed.