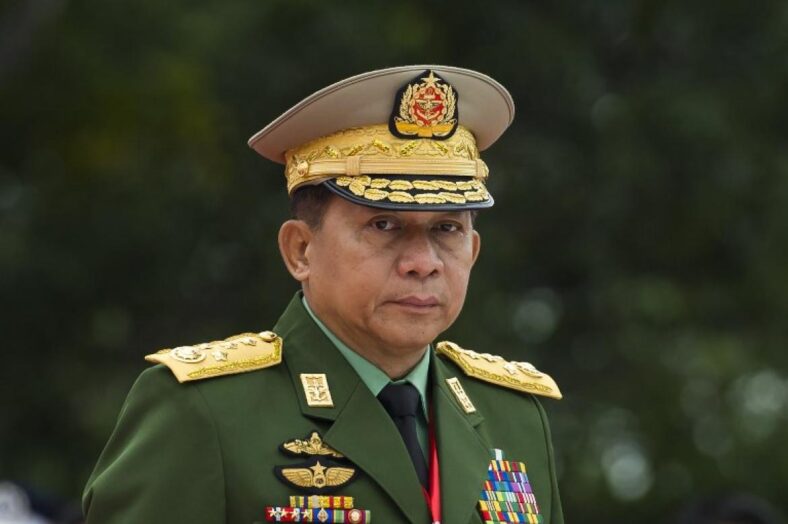 PBC News: Global pressure against Myanmar's generals was swelling today after Britain and Canada imposed targeted sanctions, though the military showed no sign of deviating from its bid to crush opposition to their coup, reports AFP.
Much of the country has been in open revolt since troops deposed civilian leader Aung San Suu Kyi on February 1, with disparate strands of Myanmar society uniting to protest against a return to military rule.
Security forces have steadily stepped up the show – and use – of force, by deploying troops against peaceful protesters, and firing tear gas, water cannon and rubber bullets.
Overnight, former colonial power Britain announced sanctions against three generals for "serious human rights violations" over their roles in the junta's security forces.
Freezing their assets and imposing travel bans, the UK also said it was beginning a review to stop British businesses working with the military.
Canada sanctioned nine Myanmar military officials and accused the junta of engaging "in a systemic campaign of repressions through coercive legislative measures and use of force".
"Canada stands with the people of Myanmar in their quest for democracy and human rights," said Foreign Affairs Minister Marc Garneau.
These actions come after US President Joe Biden last week announced Washington would cut off the generals' access to US$1 billion (RM4 billion) in funds in the US.
While welcoming the sanctions, some rights groups and activists say the moves need to go further to hit the military's businesses in the lucrative gems, beer, and banking sectors.