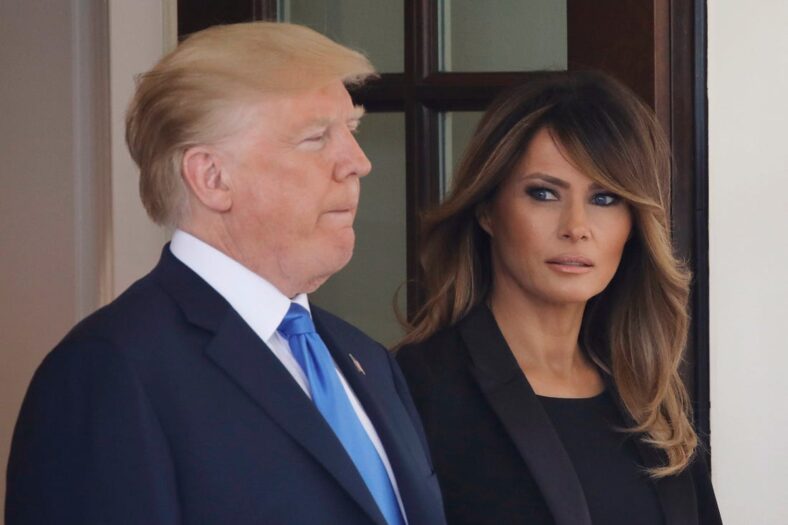 Donald and Melania Trump have marked their 16th wedding anniversary amid speculation the former first lady could file for divorce. The couple had plenty of frosty and awkward moments during their time in the White House, and it has been claimed they had a "transactional" marriage and slept in separate bedrooms, reports mirror.co.uk.
A former White House aide claims the now former first lady was "counting every minute" until the end of twice-divorced Donald's presidency so she could leave him. A top lawyer in New York has told the Mirror that Melania could get up to $50 million and custody of the couple's 14-year-old son Barron if she divorces the disgraced property tycoon.
And bookmakers are taking bets on whether former fashion model Melania, 50, will file for divorce after leaving Washington as Joe Biden was sworn in as America's 46th president on Wednesday. Sources told CNN last week that Melania slept in a large bedroom suite normally reserved for the president and their spouse.
"Donald Trump slept in his own bedroom, which was previously a study or den during other administrations," the source added.
Stephanie Winston Wolkoff, a former close friend and confidant of the ex-first lady, and author of the book Melania and Me, claimed the Trumps had separate bedrooms in the White House and "a transactional marriage".