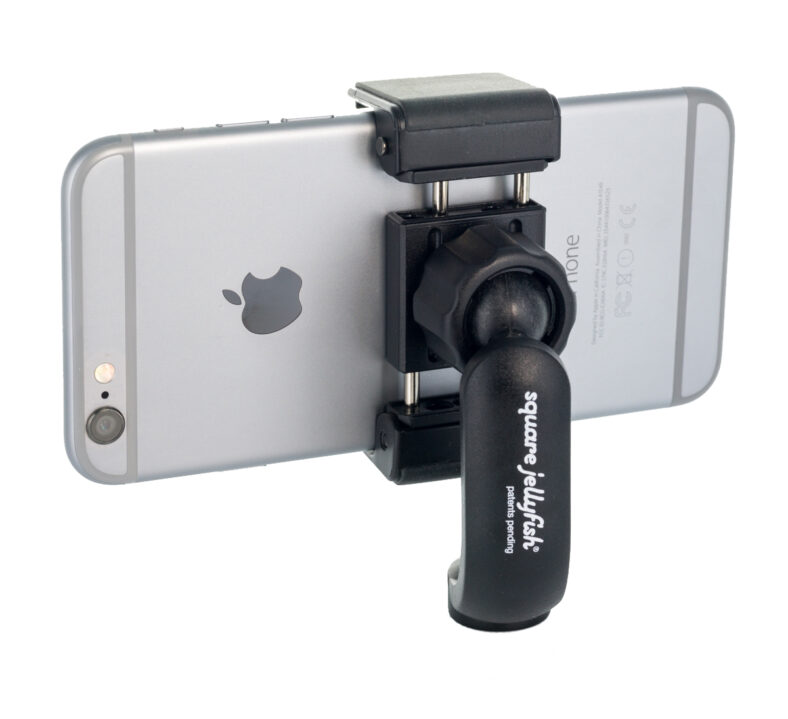 Now a days, for holding your smartphone while snapping pictures or video, iPhone tripods have found a new purpose. Although, they've always been great they're now a must-have accessory when using your phone as a webcam. Meanwhile, a good iPhone tripod will let you prop your smartphone up at the ideal height and angle for those hours-long videoconference calls with the nearest and dearest ones.
While using your phone as a webcam
Of course, an iPhone tripod is also a key piece of equipment when shooting photos or video, especially in low-light situations. Many iPhone tripods have flexible legs, which let you attach your phone to a branch, pole, or some other object so you can get the perfect shot.
Square Jellyfish Jelly Grip mount & Jelly Long Legs
✓Compact, portable tripod offers portrait and landscape shooting
✓Weight: 3.2 ounces | Max height: 3 inches | Other features: Rotating phone mount
✓Simple, clean design
✓Holds phone in landscape or portrait mode
✓Folds into small, compact package
Can't lift the phone more than 3 inches
The name may sound a bit silly, but this combination of tripod and mount is all business. The Jelly Grip is a small, compact mount that uses springs to hold your phone tightly and that can be rotated to either portrait or landscape mode. The Jelly Long Legs is, well, a tripod with long legs. Despite the wibbly, wobbly name, the legs are solid metal, with wide spacing that makes for a solid, stable mount, even with a heavy phone placed on rough surfaces.
Some tripods may tip over with a large, heavy phone on them, but the wide, low legs of the Jelly Long Legs keep it from falling and getting your expensive phone scratched. This combination is well priced and provides a simple, stable base for selfies or Instagram videos.
Square Jellyfish Jelly Grip Tripod Mount with Jelly Long Legs Unboxing & First Look!
Buy their products here: http://www.squarejellyfish.com Buy the Jelly Grip Tripod Mount: http://www.squarejellyfish.com/jelly-grip-tripod-mount.html ...