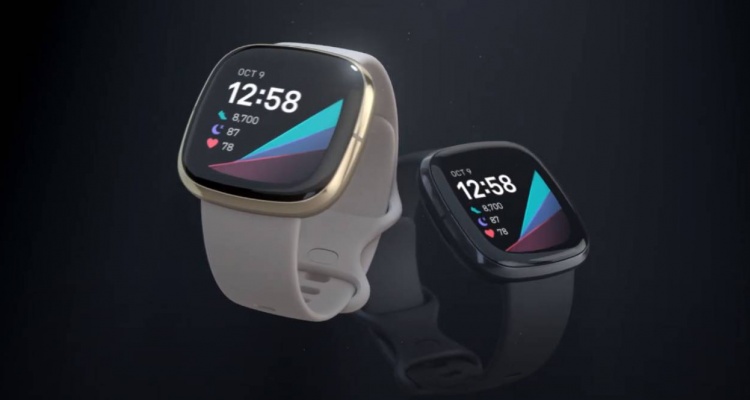 Now a days smartwatches are one of the most priority in everyday life as it show notifications on your wrist for fitness tracker, a wallet and in some cases, even an LTE-equipped phone. Even smartwatch can also save your life with elevated heart rate alerts and automatically connect you to emergency services if you fall to any unwanted situation. Besides , some of the smart watches can measure Electrocardiogram (ECG) and blood oxygen (SpO2) readings are perks of certain premium models, too.
The best smartwatch from Fitbit is the Fitbit Sense ($329). We like how it gives you a more rounded view of your body, rather than expecting you to self-administer readings and tests. We're keeping an eye on the Fitbit Versa 3, too.
✓Fitbit Sense
✓The best Fitbit smartwatch
✓Sizes: 40mm | Battery Life (Rated): 6 days | GPS: Yes | Swim-Proof: Yes | Heart Rate Monitor: Yes | LTE: No | Mobile Payments: Optional, Fitbit Pay | Compatibility: iOS,
✓Attractive
✓Long battery life
✓Comprehensive fitness/health features
✓No Spotify storage
The Fitbit Sense is the company's top-shelf smartwatch that comes with more advanced health and wellness features that the Versa line. Not only does it have an FDA-approved ECG sensor and blood oxygen reading, but the Sense has the ability to measure electrodermal activity and skin temperature, too.
As one of the best Fitbits, the Sense works with both iOS and Android, and comes with on-board GPS, a native app store, Alexa and more. No longer is Fitbit just a brand with products for tracking our steps: Fitbit devices like the Fitbit Sense show what it means to take a holistic look at our health.