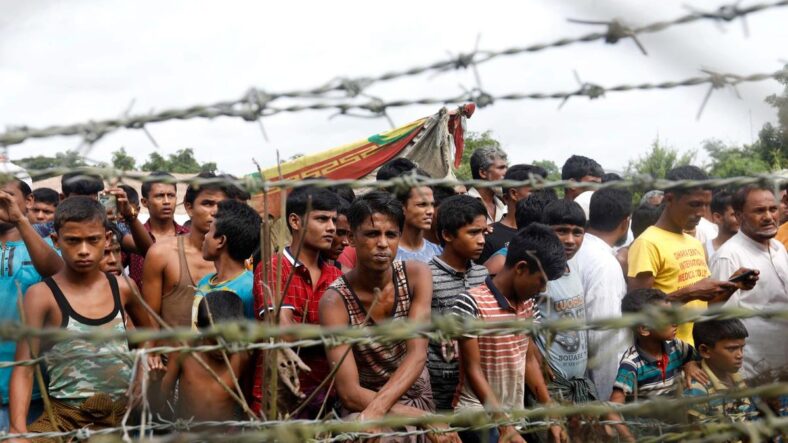 Bangladesh is all set to seek a fund mobilization campaign to support Gambia's legal battle against Myanmar at the International Court of Justice (ICJ) over the Rohingya genocide as OIC foreign ministers are due to meet this week in Niger.
Talking to BSS ahead of his Niger tour, Bangladesh foreign minister Dr AK Abdul Momen said Dhaka itself planned to offer amount to help Gambia fight the case and ask the Organization of Islamic Cooperation (OIC) countries to stand by the West African nation with financial assistance.
"We will disburse our fund to OIC for supporting Gambia to run the case in ICJ as they need financial support after appointing lawyer for the case," Momen told BSS on Tuesday as he is scheduled to join the 47th session of 57-member OIC's Council of Foreign Ministers (CFM) in person in Niger from Nov 27-28.
He said Gambia, an OIC member as well, volunteered to move to ICJ with the Rohingya issue and needed the financial support to fight the case. "Dhaka will make a strong plea" in the regard, he said.
Officials familiar with Bangladesh initiatives said Dhaka by now disbursed a fund to the OIC for supporting the Gambia's case but declined to disclose the amount saying it would be befitting to announce it during the CFM meeting with its theme being "United against Terrorism for Peace and Development".
OIC General Secretariat set the stage for the meeting in Niger's capital Niamey.
Momen expected the Rohingya crisis to largely dominate CMF agenda to add afresh pressure on Myanmar in the "accountability and justice front" and to take back their nationals from Bangladesh.
"The OIC took the Rohingya issue seriously . . . all the OIC members have been supporting us strongly over the issue in the United Nations," he said.
He added that the OIC response to the crisis was visible though being a grouping it might not be a very strong bloc to resolve the issue. Bangladesh is hosting over 1.1 million forcefully displaced Rohingyas in Cox's Bazar district and most of them arrived there since August 25, 2017 after the military crackdown at their homeland.
OIC Secretary General Dr Yousef Al-Othaimeen earlier in a statement said the existing issues concerning the Muslim countries were included in the CFM agenda like Palestinian cause, fight against violence, extremism and terrorism, Islamophobia and religious defamation.
The CFM, he said, simultaneously would discuss how to raise funds for the Rohingya case at the ICJ.