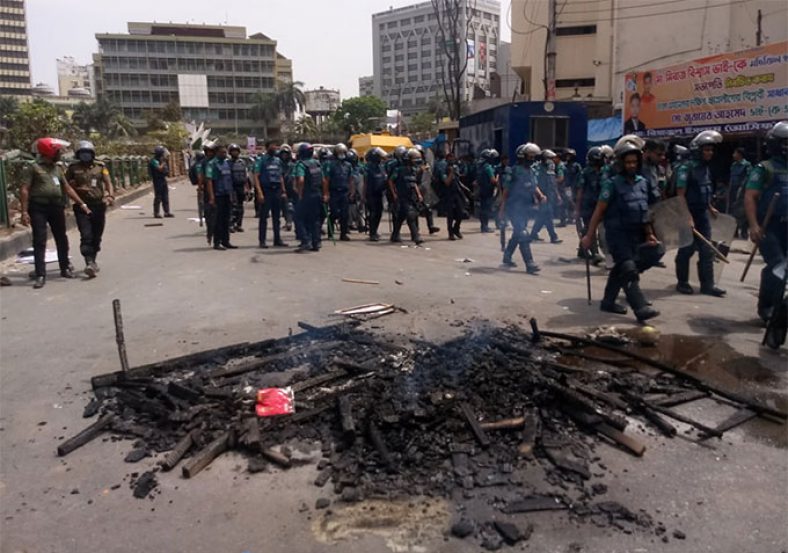 PBC News: At least 20 people injured in a clash between Hefazat-e-Islam Bangladesh activists and police at Chandona Chowrasta area in Gazipur city on Friday afternoon.
The injured are now undergoing treatment at different hospitals in the area.Police and locals said Hefazat-e-Islam activists brought out a protest procession from Chandona Chowrasta Central Mosque after Jumma prayers as their per-annouced programme.
The organisation, earlier, announced the programme to protest the killing of its leaders and activists during the protest against Indian Prime Minister Narendra Modi's visit to Bangladesh.
The protesters, later, took position on the Dhaka-Mymensingh highway in the area and continued demonstrating.
During the period, a chase and counter-chase occurred when the police obstructed them.
The protesters threw brickbats at police and in return, police fired tear gas shells and rubber bullets, police claimed.
Jakir Hossain, Deputy commissioner of Gazipur Metropolitan Police, said eight policemen among 20 people were injured during the clash.
However, the law enforcers took the situation under control after half an hour dispatching the demonstrators, he added.